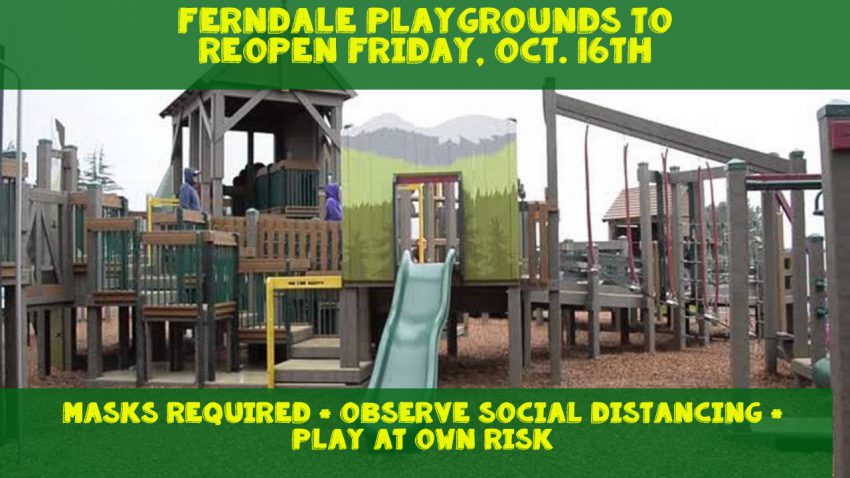 After consulting local public health experts and the neighboring municipalities, the City will reopen all Ferndale playgrounds, including Star Park, Cedar Creek, Flair, Oxford and Vista Ridge parks, with new COVID-related restrictions.
"For the playgrounds to safely reopen, we ask that all users observe social distancing as much as possible, wash their hands frequently and wear a mask," said Mayor Greg Hansen. "The greatest danger is people gathering in groups with people outside their household. All users of the park who are five years or older are required to wear a mask while on the playground and those who are two to four are strongly recommended to wear a mask."
The playgrounds will not be sanitized or cleaned beyond their regularly scheduled maintenance so the public will be playing at their own risk. "To ensure that we are able to keep these facilities open to the public, please observe these guidelines." said Mayor Hansen. "If there is an outbreak, we may need to revisit this decision."
For more information on Ferndale parks, please visit www.cityofferndale.org/parks or contact Recreation Coordinator Riley Sweeney at rileysweeney@cityofferndale.org or 360-685-2353.