The great thing about building a playground designed by Ferndale children is that you get to make it your own. For instance, our park has a bridge for the children to walk across (see below). Naturally, we are going to make the bridge look like our own railroad bridge across the Nooksack River.
Now, this miniature version would not be complete without a little version of the Metallica logo at the center. After all, what would be more quintessentially Ferndale?
The question is, which logo? This piece of avaunt-garde art has evolved over the years and we have many versions to choose from. Take a look: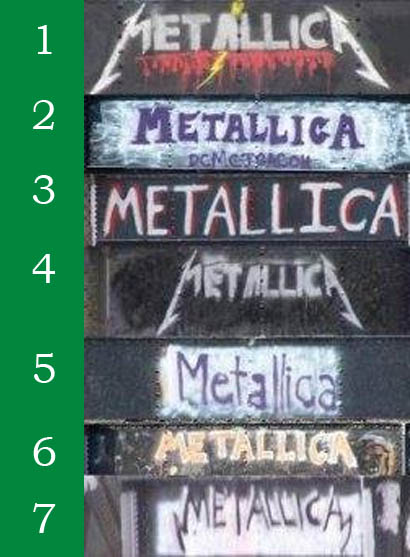 So take a look and decide which one would be the best fit for our Star Park bridge and then leave your choice as a comment on our facebook page or email your choice to our Communications Officer Riley Sweeney by clicking here.
While you are at it, sign up for your volunteer shift to help build the Star Park, and you could be the lucky person who paints the bridge!