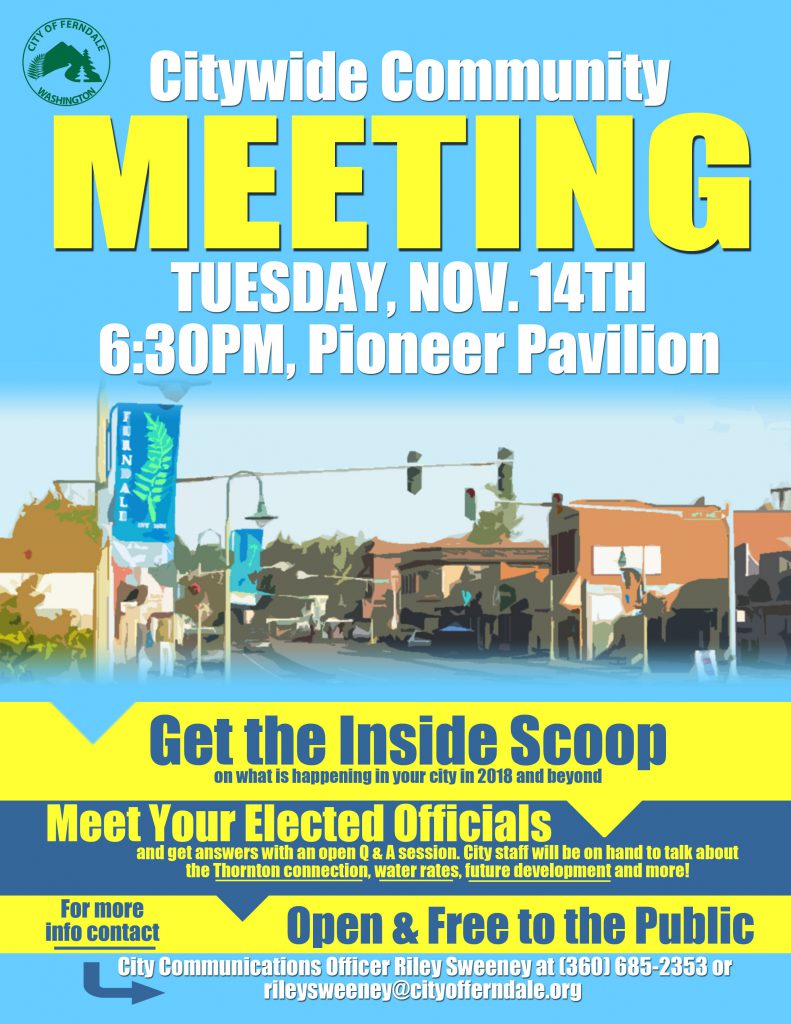 Mark your calendars for Nov. 14th, 6:30pm at the Pioneer Pavilion (2007 Cherry St)
Background: A generation ago, this town used to hold a citywide welcoming party for the new families that moved into town. It was an opportunity to meet your new neighbors and to talk about what changes were coming to Ferndale. Two years ago, we revived this tradition and now it is time to hold another one. In the last ten years, over 3,000 people have moved to Ferndale with more on their way. Let's welcome them with style.
Come to Pioneer Pavilion Tuesday Nov. 14th for a Citywide Community Meeting
2018 is going to be a big year for Ferndale. At this event, you can
Learn more about our preparations for the Thornton Street Overcrossing
Meet your newly elected council members
Share your thoughts about potential new businesses coming to town
Provide feedback on our 2017 Parks Activities, and help shape future city events
Connect with community groups and non-profits
Meet your neighbors!
Open house begins at 6:30pm with a presentation at 7:00pm. If you have any questions, call Communications Officer Riley Sweeney at (360) 685-2353 or email him by clicking here.