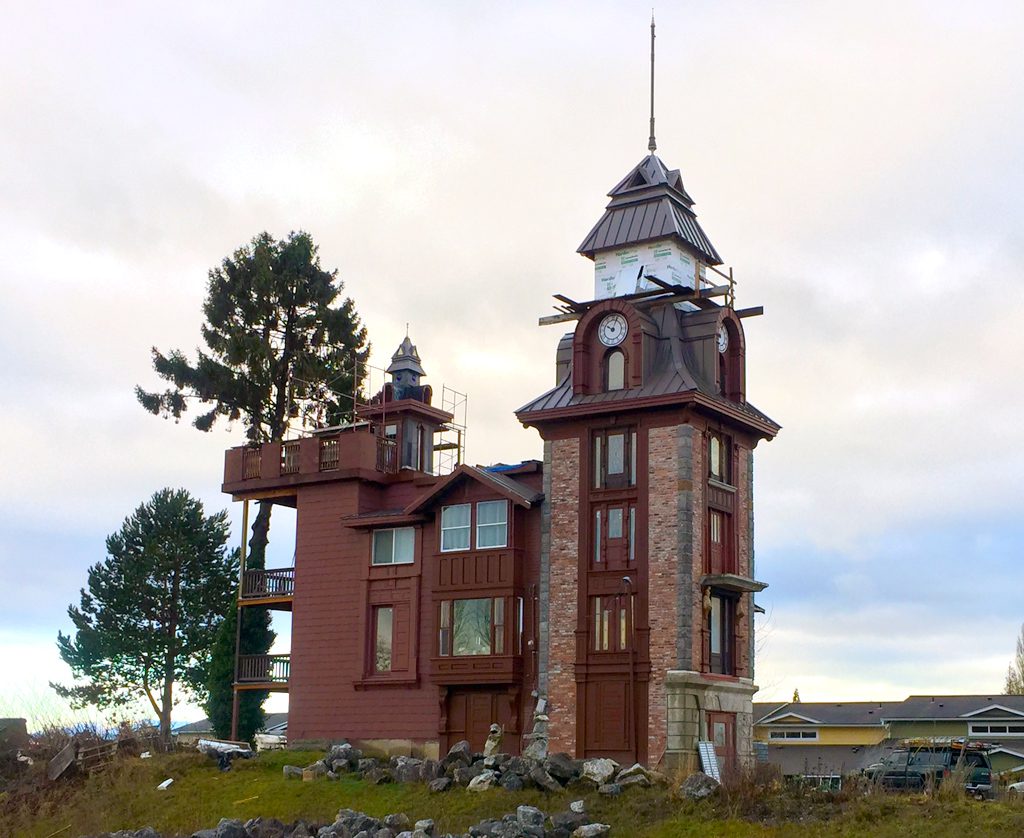 After almost ten years of back and forth, the City is pleased to finally resolve the legal dispute with Artus and Margaret Rojsza over a permit to renovate their house at 2147 Main Street, also referred to as "the Clocktower".
The City is tasked with upholding the International Building and Residential Codes, which ensures that every building in the City of Ferndale is built to protect health and safety of occupants and first responders. The City's main mechanisms for ensuring that all buildings and renovations follow the International Building Code are reviewing plans, granting permits and inspecting the structure for compliance. The Rojszas and the City disagreed throughout this process about how the Building Code should be interpreted; however both parties shared the goal of seeing the Rojszas complete their renovation.
The Rojszas and the City entered into a settlement agreement in February 2015 in hopes of resolving their conflict and seeing the house completed; however, a dispute evolved over whether the Rojszas complied with the terms of the agreement.  This dispute, unfortunately, returned both parties to the courtroom.
In November of 2017, the Washington State Court of Appeals considered the case and ruled in the City's favor.  The Rojszas did not appeal the decision, which effectively put an end to the ongoing legal dispute.
Despite the legal disagreements, the City is pleased with the Rojszas' progress on the house and relieved that this matter is finally set to rest. The City looks forward to working cooperatively with the Rojszas on their existing permit to complete the development of the "spire" renovation of their home.
For more information, contact Communications Officer Riley Sweeney at (360) 685-2353 or by email at rileysweeney@cityofferndale.org.