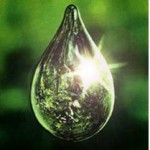 The Public Works Department is responsible for the City's stormwater utility, including maintenance and repair of stormwater facilities and conveyance systems, planning for expansion of the existing system, and construction of extensions.
The City's stormwater program manager also manages the City's Western Washington Phase II Municipal Stormwater Permit:
Public Education and Outreach
Public Involvement and Participation
Illicit Discharge Detection and Elimination
Controlling Runoff from New Development, Redevelopment and Construction Sites
Pollution Prevention and Operation and Maintenance for Municipal Operations
Water Quality Monitoring
In addition, the stormwater program encompasses investigation and resolution of drainage complaints and flood management.
The City of Ferndale has established (360) 685-2378 as its hotline for reporting spills and other illicit discharges into the stormwater system or directly to any streams, creeks, or the Nooksack River within the city limits.
Documents & Links