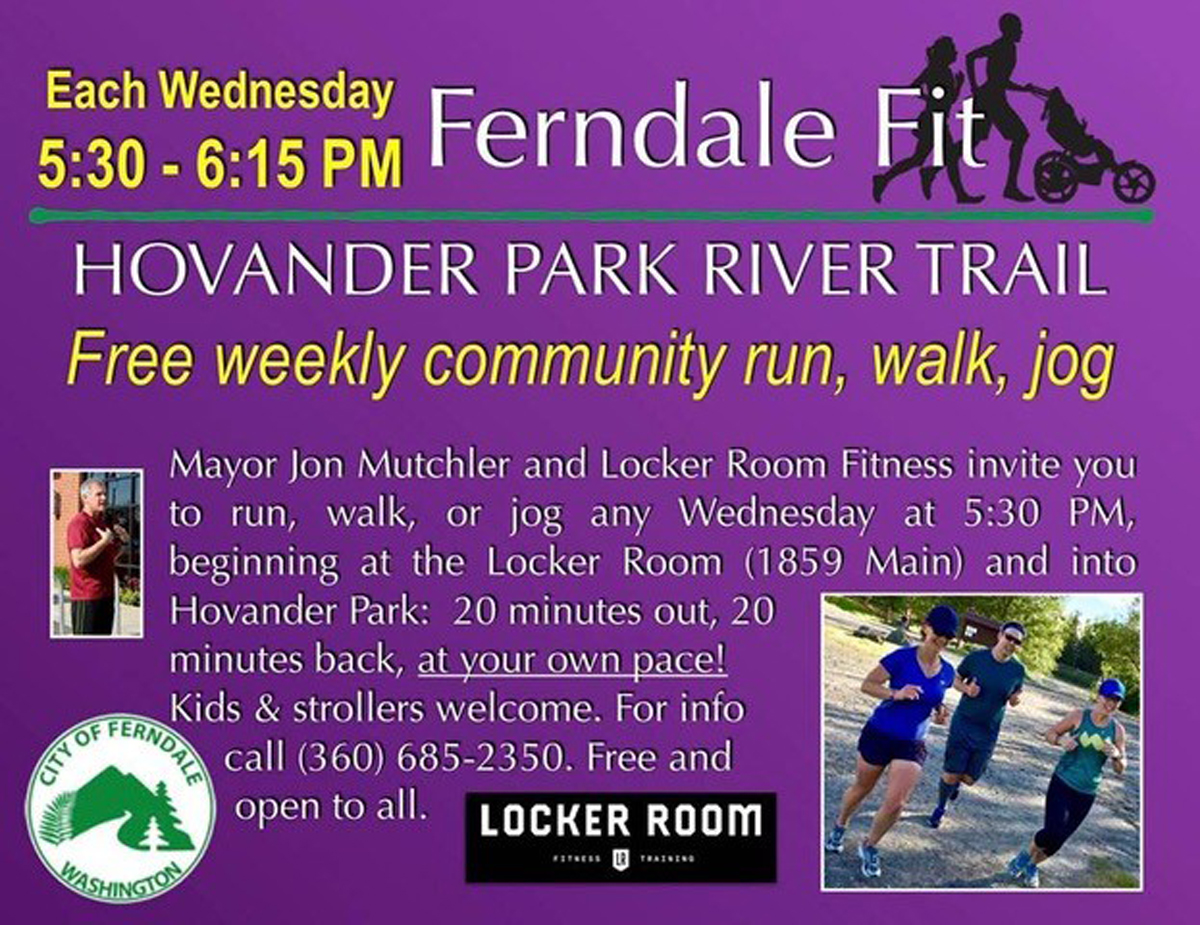 Ferndale Fit
Ferndale Fit is a weekly all-paces run/walk/jog lead by Mayor Jon Mutchler each Wednesday at 5:30pm, starting and ending at the Locker Room at 1858 Main Street. The weekly event is designed to promote healthy living and community.
Participants begin at the Locker Room and head out along the Hovander Park trail for 20 minutes, then return.
Families and strollers are welcome. Together, we can make Ferndale Fit!
For more information or questions, please contact Mayor Jon Mutchler at (360) 685-2350.