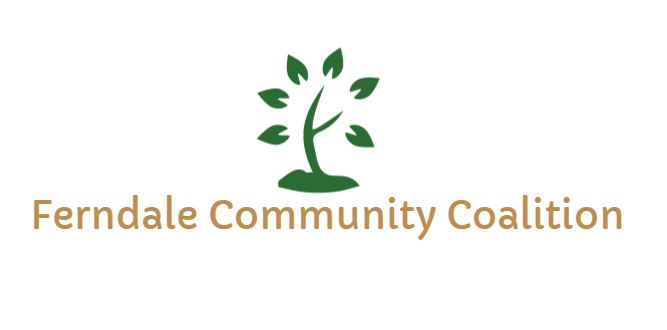 Upcoming Events from the Ferndale Community Coalition
Wed., March 8th – 6.30 – 8pm: "Youth Suicide Prevention Training" (more info here)
Mon., March 27th time – 6:30 -8:30pm: "Screenagers" screening (more info here)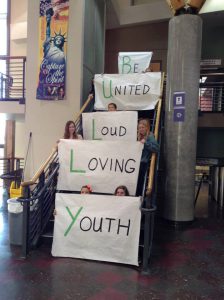 The Ferndale Community Coalition is a collaborative group dedicated to building and strengthening the capacity of the community with the goal to create safe and healthy environments where youth and families thrive.
The FCC focuses on promoting healthy youth development by: sharing best practices; combining resources and fostering collaboration; preventing youth substance use, dating violence, sexual assault, suicide and unwanted teen pregnancies.
Through data-driven decision making, advocacy, and awareness we work collaboratively to develop strategies and programs that address the concerns of our community. Our work includes developing and updating organizational policies, implementing evidence-based student and parenting programs, offering youth and parent trainings, after school programs, one-on-one student support and supporting youth that are inspired to be positive influences on their peers.
The FCC provides the opportunity for individuals and organizations across the community to build relationships and work collaboratively as we acknowledge that it takes all of us to achieve our common goal of building a safe, healthy and resilient community.
Our mission is to build safe and healthy communities by providing leadership, promoting prevention, and building partnerships that mobilize youth, families, and neighborhoods to promote healthy relationships and consent, and reduce substance abuse and other destructive behaviors.
The Coalition meets monthly from September to June. We work to represent a cross-section of our larger community, believe that all voices matter, and welcome new members. Please see the calendar for information on our next coalition meeting. (Meetings are open to the public and everyone is welcome)
You can get the latest information via our facebook page here. 
Coalition Members: