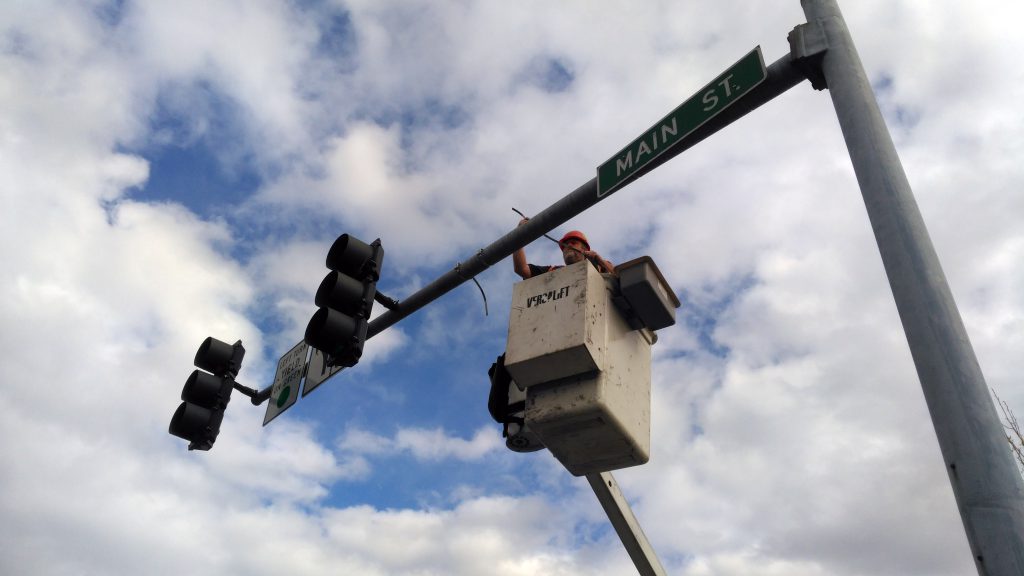 Earlier this week, the City worked to remove the traffic signal at the intersection of 1st Avenue and Main Street, and installed stop signs on 1st Avenue. This is part of the City's ongoing efforts to improve traffic flow through our downtown core. The metal pole will remain, City Council has discussed putting up a welcome sign or banner at that location.
For the last two months, the City has been assessing the impact of changing the traffic signal to a flashing yellow. While this change did improve transit time, the full benefits of the change were not realized as a result of driver confusion. Or to put it more plainly, some drivers kept stopping at the flashing yellow, rather than continuing through.
With the traffic signals removed, the City will take fresh traffic counts during the summer and again once school begins. After that data has been gathered, our Public Works department will present to the City Council on the full range of impacts to our traffic.