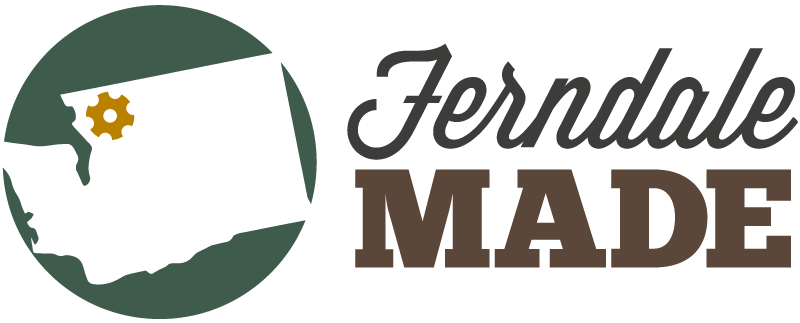 While some cities are making extravagant promises to big online retailers, the City of Ferndale is offering a simple pledge, "Come to Ferndale where great things are made."
This year, the City of Ferndale launched FerndaleMade.com, a streamlined freestanding microsite that highlights the advantages of locating your business to Ferndale by featuring some of the great businesses already thriving in our City.
"Ferndale is uniquely situated within 90 miles of six million people, ten minutes from an international airport, and is one of the fastest growing cities north of Seattle," said Community Development Director Jori Burnett. "Rather than just talk about what why Ferndale is a good home for business, we're showing our record of success."
FerndaleMade.com helps businesses assess hundreds of potential locations in the Ferndale Market Area with robust, customized Ferndale-specific information and a direct line to our Community Development team.
"Here in Ferndale, we have deep industrial roots. We make things and are proud of it," said Mayor Jon Mutchler. "Whether you are looking to expand your existing facilities or locate a new operation here, we are ready to help you succeed."
Current Ferndale businesses are encouraged to showcase what they are making using the hashtag #FerndaleMade, and the City will continue to share their successes at FerndaleMade.com. The website was designed by local business FizzPop Media, assisted by City Councilmembers Cathy Watson and Greg Hansen and is part of a three-year economic development plan to attract new businesses.
For more information on the Ferndale Made initiative, please explore FerndaleMade.com or contact Communications Officer Riley Sweeney at (360) 685-2353 or rileysweeney@cityofferndale.org.