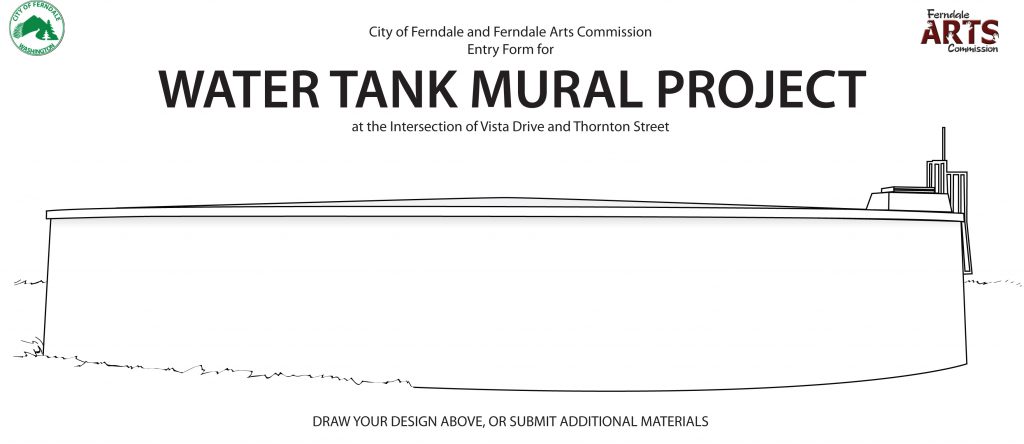 The Ferndale Arts Commission is seeking design ideas for painting the water tank at the intersection of Vista Drive and Thornton Street. Submissions will be accepted from May 1st – June 9th at City Hall in Ferndale, with the goal of completing the painting by August 31st.
"This is a highly visible spot. We hope this mural quickly becomes a beloved Ferndale icon," said Colleen Harper, Ferndale Arts Commissioner. "Successful design ideas will reflect a sense of Ferndale identity."
The mural will occupy up to 10 feet by 140 feet, and will adorn the side of the water tank facing the intersection. The Ferndale Arts Commission will help facilitate the painting of the mural. 
The full Call to Artists can be downloaded here. The application for this project can be downloaded here and paper copies are in the lobby of City Hall.