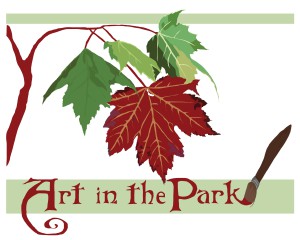 The Ferndale Arts Commission (FAC) will host the third annual Art in the Park on Saturday, September 13th from 10:00 AM to 5:00 PM and Sunday, September 14th from Noon to 5:00 PM at Pioneer Park 2007 Cherry St. Ferndale, WA. Art in the Park will feature visual artists, performing artists, kids' art activities, artist demonstrations, food and music. This event is free and open to the public. Contact: Ellen McAnany cell # 360-410-0918 or email at ellenmcanany@hotmail.com
Visual Artists: Janet Ballard – Fused Glass; Megan & Wendy Bloom – Sculptural Paper Art; Beth Buckland – Fabric Sculpture; Candace Buethorn – Watercolor; Jim Dixon – Coastal Themed Prints, Jamie Jedinak – Fiber Art; Michelle Jefferson – Landscapes; Kathleen Pate – Photography; Linda Scoboria – Handmade Cards; Christine Verkist – Pen & Ink.
 Performing Artist Schedule: Saturday, September 13th:
10:30am to 11:30am Heliotrope – Celtic Music
11:45am to 12:45pm Nathan Matson – Drumming Circle Bring your own drum & join in!
1:00pm to 2:00pm Welcome Marionettes – "Peter and the Wolf"
2:15pm to 3:00pm Frank Goes Behind – Nooksack Storyteller
3:30pm to 4:30pm Kungana Marimba Band
Sunday, September 14th:
Noon to 12:45pm Larry Johnson – Saxophonist
1:00pm to 1:30pm Ferndale Alliance Dancers
2:00pm to 3:15pm Millie and the Mentshn – Fabulous Klezmer Band
3:30pm to 4:30pm Kathie Hardy – Celtic Harpist
3:30pm to 4:30pm Michelle Jefferson FREE Watercolor Class (Elementary age & up Class size limit of 8)
This program is supported, in part, by a grant from the Washington State Arts Commission (now also known as "ArtsWA") and the National Endowment for the Arts. Also sponsored sponsored and encouraged by the Lummi Indian Business Council, WECU, the City of Ferndale Lodging Tax Advisory Committee, Allied Arts of Whatcom County and the Ferndale Downtown Association.